colorcaretherapie

Taking Inspiration from the orchid, Biolage has created new colortherapie - professional low pH formulas with Orchid + UV Complex to moisturize and protect the depth, tone and shine of color-treated hair without parabens or synthetic dyes.


ExquisiteOil

ExquisiteOil features a Moringa Oil blend and delivers exquisite shine and weightless nourishment without build-up. Suitable for all hair types.


styling

Styling creates great shapes that hold stronger, longer with a nature-inspired blend that provides hair with lasting body, support and strength.



Amplify

24 HR Full Boost Technology

You See: fine, limp hair

You Get: totally voluminous results that last 24 hours.


Curl

Anti-frizz Nutri-Curl Technology Jojoba Oil + Wheat Protein.

You See: frizzy, uncontrollable curls

You Get: totally in-control curls, defrizzed root to tip.


Sleek

24 HR Smooth Repair Technology with Ceramide + Shea Butter

You See: frizzy hair, split ends

You Get: totally repaire, smooth hair for 24 hours.


Repair

Restores distressed hair and resurfaces the cuticle with Cuticle Rebond Technology featuring Cermide + Amino Silicones for salon perfect results.

You See: fragile, broken hair

You Get: hair restored inside, resurfaced outside.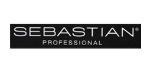 The Ultimate Flexible Hold

Celebrated as one of the first working hairsprays, Shaper Plus specializes in versatility, balancing beautifully between flexible and firm holds



Thinning Hair System Kits

The 3 parts of each Nioxin system - cleanse, optimize, treat - work together to help nourish the scalp and give you thicker, denser-looking hair.


1. Work with curly or straight hair

2. Are appropriatefor both thick and fine hair

3. Offer excellent conditioning

4. Deliver dramatic results

5. Enhance natural shine

6. Strengthen stressed strands

7. Are safe for color-treated hair

8. Reduce the nee for multiple hair care products

9. Include naturally derived ingredients

10. Are salon tested and proven